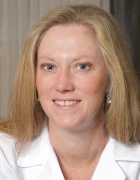 Congratulations on your pregnancy! This is a very exciting time for you and your family. We want to go over some important points for you to be aware of during your pregnancy.
First Trimester:
Diet:
You may experience some changes such as loss of appetite, nausea or vomiting. This will subside as you get into the second trimester. The optimal weight gain for you depends on your pre-pregnancy weight. Weight gain of 20-40 pounds is normal. We advise prenatal vitamins to reduce the risk of birth defects. Shark, swordfish, king mackerel and tuna should be avoided. All raw and under-cooked meats should be avoided. You should not eat unpasteurized cheese. Tobacco, alcohol and recreational drugs should not be used in pregnancy. In addition, please contact our office before taking any over-the-counter or herbal drugs.
Activity:
You should be able to carry on your normal activities. Depending on how you feel, you may continue working, exercising and having normal sexual relations. Please discuss any concerns you may have about your work environment. For low risk pregnancy, you may travel until the eighth month. However, prolonged immobility increases your risk of having a blood clot in the leg. Seat belts should always be used.
Ultrasound:
Accurate dating of the pregnancy is very important. We advise an ultrasound during the first trimester. This will be repeated at twenty weeks or so to check for normal fetal growth.
Prenatal Classes:
We do all our deliveries at Northwest Community Hospital. A list of prenatal classes is provided in your Prenatal Binder. These prenatal classes are very helpful in preparing you for your childbirth experience. Most women consider registering for classes after their 20th week of pregnancy.
Second Trimester:
During the second trimester you should be considering who your pediatrician will be. Also consider future family planning decisions and post-partum sterilization. An influenza vaccine may be given. Please report unusual discharge, bleeding or increase in significant contractions.
Third Trimester:
As you enter the third trimester, prenatal visits are more frequent. Monitoring your blood pressure for toxemia is very important. Non-stress testing and ultrasounds are performed as needed. During the third trimester you should feel fetal movement. If you have any concerns regarding fetal movements find a quiet place, lie down and count the movements. You should feel ten movements within an hour. If you are planning a vaginal delivery following a previous cesarean section, you should discuss the risks and benefits with a physician. Now is the time to discuss labor and delivery, pain medication in labor, and any personal preferences with the doctors.
Labor and Delivery:
When labor starts please call our office at 847 392-9191. When your pains are 5-10 minutes apart and lasting 30-60 seconds for about one hour you may be in labor. If the office is closed, then the hospital operator answers our phones. Please tell them you are pregnant and may be in labor. Any leaking of fluid from the vagina needs to be reported to the doctor. You may also call the office with any questions or concerns you might have. Upon arriving at the hospital, you will be evaluated by the nurse and placed on a fetal monitor. The doctor on call will be updated by the nurse of your current situation and will be following you in labor.
Anesthesia/Analgesia:
Depending on your wishes, you may choose the type of pain medication you desire. Obstetrical anesthesia is available 24/7. The anesthesiologist will discuss with you the pros and cons of an epidural, if you request this procedure. Otherwise, you may elect to have pain shots as needed during your labor.
Other Concerns:
After delivery the baby will be taken to the newborn nursery. If the baby is male, you may want a circumcision. This is done by the Obstetrician, usually on the day following delivery. Breast or bottle feeding consultation is provided by the lactation department of the hospital. Your pediatrician will visit you daily. He/she will update you on the baby's condition and what your discharge instructions are. Some patients may experience postpartum depression. Please tell us if this is a concern to you. Counseling services are available through the hospital, if needed.
Postpartum Exam:
At this exam we review your pregnancy and discuss your family planning desires. A complete exam and pap smear is performed.